The game Hungry Slimes has had more than 1000 users so far. Users have given it lots of compliments about it being addictive and fun. But some have had one unanswered questions.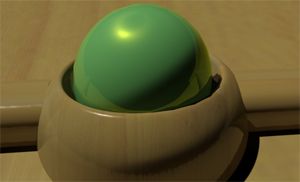 Why do we kill slimes?
This is truly unclear! What have those slimes done that they deserve to die? The story of the slimes remains unclear. The good news is, this is going to change, and the better news is, it is you who changes it. Answer the above question. Make up a story for Hungry Slimes that explains why slimes are so undesirable and why they shouldn't reach the floor.
The best story might end up as the story of the game. The winner will be announced in the website and rewarded with loads of slime points!
If you are wondering what I'm talking about, get the game in Google Play store: